Home
›
Rosalones by JDN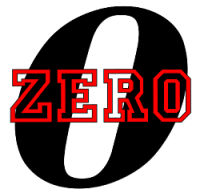 0patience
Oregon Coast
Posts: 9,478
✭✭✭✭✭
Let me preface this by stating that I am normally not a big Joya de Nicaragua fan. I find their cigars good, but not something I generally reach for.

But this Rosalones is a very well made, mild to medium body, even though some state medium body I'd lean more toward the lighter side of medium.
The wrapper is a dark brown criollo. Very nice looking cigar.
It has a bit of pepper/spice to it, but it is not overpowering and has an almost cameroon taste to it, which I think is why I found this cigar to be very much to my liking.

This is one of those cigars that caught me off guard. I wasn't prepared to like this cigar, but I sure do. I wouldn't consider it as sweet as a cameroon, but it has a lot of the same notes of a cameroon.

It is definitely one that I will look for getting more of.
If you've tried it, I'd sure like to know what you thought of it.

Remember, I'm still trying to understand how to "review" the cigars, so be kind when you make judgement of this short review.
In Fumo Pax
Money can't buy happiness, but it can buy cigars and that's close enough.
Atmospheric pressure and crap.