Home
›
Trades, Passes and Bombs
St. Nick...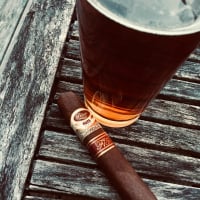 smoke_em_if_you_got_em
Posts: 4,991
✭✭✭✭✭
Feels like Xmas in October @ the Robinson house. So I had noticed Nick had picked up 2 of the new AF eye of the shark sticks the other day. I kindly shoot him a PM to see if he could pick me up a few. I offered to send him money....he shot that down. The B&M was sold out....so St. Nick sent me 1 of his AF's along with some new release bodyguards.

You are too kind my friend. And hopefully you have learned by now that Ro Ro will return the favor fa sho!