Home
›
Hospital billing.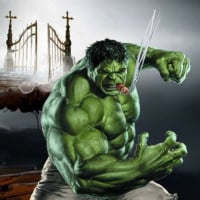 0patience
Packed up the bags and moved to Tennesee
Posts: 10,456
✭✭✭✭✭
A while ago, we went round and round with the hospital billing. Insurance says we owe this much and hospital says different. So I tell the hospital to to over the billing with me. 
So I think it's all squared away, I send them a check and life is good.
Then last month, I get a call from a collection agency for the hospital bill. 
I then go thru the whole thing all over again with them. I tell them that we went thru all of this step by step with the insurance company and the hospital billing and I never recieved anything else after that discussion.
They tell me that they will check into it.

Then yesterday, I get a check from the hospital for $25 for overpayment. 
So now I'm confused. If I overpaid, how did they send me to collections and do I cash the check?
Or is the hospital trying something underhanded?



In Fumo Pax
Money can't buy happiness, but it can buy cigars and that's close enough.
Atmospheric pressure and crap.