Home
›
Cigar 101
Good use of Cigar bands?
GadwinDuil
Posts: 474
I recently came upon an old old cigar box my great great grandfather used a very long time ago (now it holds old coins :-/ ) and was really amazed by the fact that what he used to do was take the bands and labels off of the cigars he'd smoke and would stick them onto his cigar box! It's really interesting glancing around at all the different labels. Almost all of them I've never heard of, but you can pretty much tell what his favorites were. He has lots of labels for "Manilla Cigar" and a ton that are a small circle with green and gold and only say "Perfectos" across the middle.
Anyway, the reason I posted this is I was curious if anyone else has ever done anything like this? I recently acquired a little desktop ccom humi and I think it'd be really neat to cover it with labels I've smoked! What do you guys think? Also, anyone have any ideas on what I should use to get them to stick without becoming pasty/odorous?
I'll try taking/posting some pictures of the small decorated box tomorrow, that was my poor description may make more sense!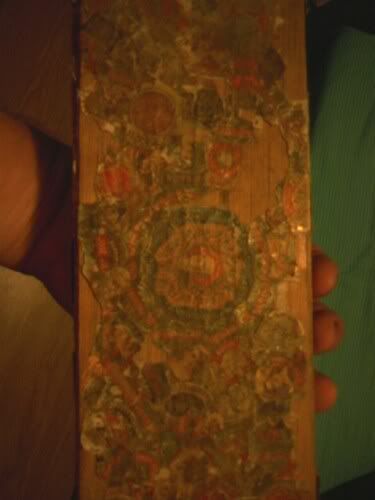 Couple quick pictures I took with my cellphone.