Home
›
2006 God of Fire by Carlito
docbp87
Posts: 3,521
✭
Really amazing smoke. Got everything from Fruit, cinnamon and nuts, to espresso and leather over the course of this two hour double robusto. 2006 was a very good year for GoF indeed, as the Don Carlos from that year is also a great smoke. The Carlito is a little fuller in body and a little earthier, where the Don Carlos is lighter, and fruitier, but both are absolutely amazing cigars, well worth a celebration of their own, and are probably also worth the price for a celebration of yours.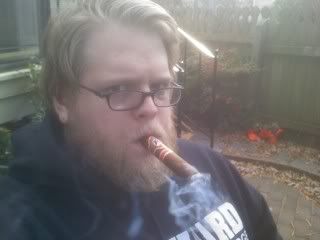 So sayeth the grimacing beard. Smoke the God of Fire.
Oh, and check out my full review, with photos and all of that jazz at the blog, in signature.