Home
›
Trades, Passes and Bombs
Zeebra, lcpleel, Hayblet...It Happened Again...
greg2648
Posts: 2,440
✭✭✭
I am still bleeding from the triple threat from yesterday's epic bombings, so I was looking forward to coming home and dressing my wounds. Problem is, when I got home there were three more packages waiting for me. I guess there's no rest for the weary.
The first package I opened was a 6 stick trade that I worked out with Zeebra. We all know that Z is a pro. I have been lucky enough to deal with him on a few occasions. I have really been looking forward to trying the LP-40. Knowing that, Z sent me 3. I am pretty fired up about trying them. He also included 3 premium stragglers. I really look forward to more trades with Zeebra.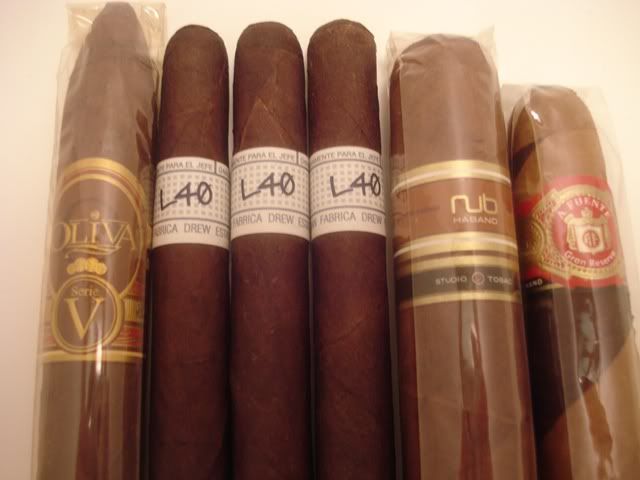 The second package I opened was a Blind Trade that I made with Hayblet. This BOTL flat b!itch-slapped me. I thought there was a chance that I could be in trouble on this trade, and this brother really hooked me up. He's been around here for a couple of years now and obviously he's learned from the best. Thank you for the sticks, Spencer.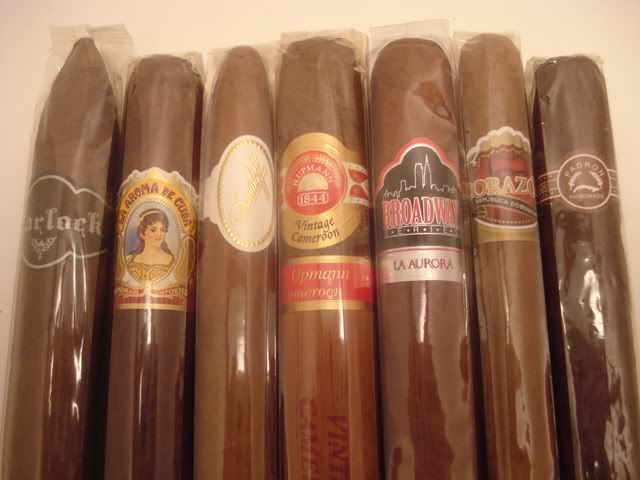 The last bomb that I received had two warheads in it. I want to give the brethren a word of caution: lcpleel is a walking, talking Bear Trap. Just when you think that you might be on a level playing field he shifts gears and leaves you sucking dust. I have been lucky enough to do several trades with Isaac and every time, I mean every time, he blows me away. The first warhead was a simple MAW. I was thinking 3 to 5 cigars, yeah right. Now the second warhead was an interesting trade that he proposed. His idea was to try to put a blind trade together of sticks that neither one of us had ever tried. I know Isaac is a cigar guru, so this would be a very difficult challenge for me and I hope my package lives up to his expectations. His package, however, totally blindsided me as he kicked me in the gonads. I can't wait to try the cigars that he sent. Isaac, you are one crazy MF'R. Next time, maybe you will let me win one. Thanks for the sticks.