Home
›
Room 101 Namakubi 5 x 60 Monstro ~ An Amateur's Point of View
Steve2010
Posts: 1,036
✭
Namakubi, go ahead and say it (Nah-mah-koo-bee). Kinda fun to say, isn't it?
So what is a Namakubi? It's the Japanese term for a freshly severed head. Back in the days of the Samurai, defeat always ended in the loser getting his head cut off. The head was then placed on an ornate wooden tray and presented to the leader of the winning clan.
Not so fun if you're the loser.
What does this have to do with cigars? Nothing, except Room 101 Cigars celebrates the "Southern California lifestyle", and the Japanese culture is alive and well in Los Angeles.
The cigar I'm reviewing today is the 5 x 60 aptly named the Monstro, although Monstro isn't a Japanese word. Hmmm.
The cigar is solidly rolled in a gorgeous Habano wrapper. The binder is Honduran, and the fillers are Dominican and Honduran.
The cigar smells of freshly tanned leather with a hint of black pepper.
Torching the foot and I would have sworn I just put a handful of juicy, ripe Black Cherries into my mouth. I've noted the same flavor in other Honduran cigars, just not this prominent.
The fruity element faded as the cigar burned, and leather, earth, and sweet spices were the dominant flavors.
The draw is flawless and each puff produces a huge volume of thick, rich smoke that clings to the palate.
The second third, some subtle nuttiness appeared along with hints of vanilla.
Really not getting much stronger than medium, the flavors really hold the attention.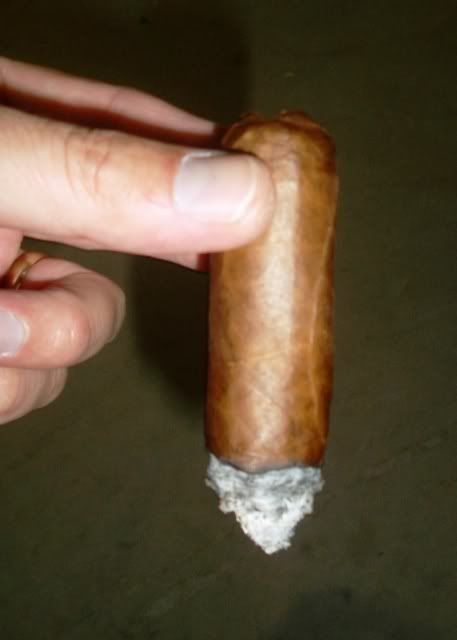 The last third and the cigar turned into a full bodied, full flavor frenzy with damp, peaty earth and pepper taking charge.
As I got down to the nub, my head was spinning and I felt like I was punched in the gut.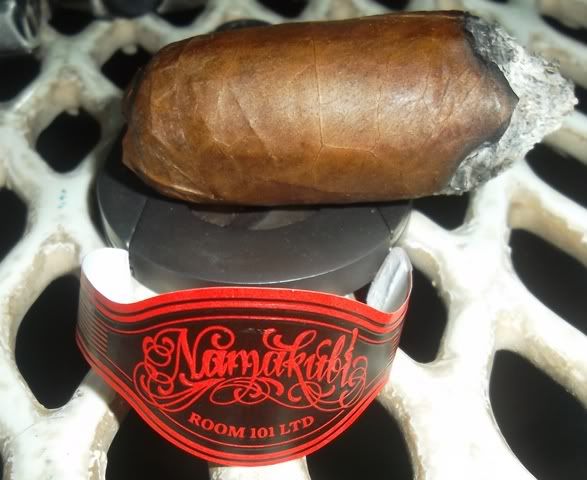 I'm glad I ate a full dinner, because things could have gotten really ugly, really fast.
On a side note, upon my return from Iraq in 2006, my wife made an awesome drawing. She drew a picture of me in my uniform (with weapons, etc…) standing next to a lake. The reflection in the lake was a Samurai.
And yes, before you ask, my ancestors were Samurai.
I'm guessing that they were the choppers and not the choppees since I'm here to do this review.
The Namakubi is limited to 100,000 sticks across the five different sizes. At close to $10 a stick, it's not an everyday smoke, but if you grab a few, I'm certain you won't be disappointed.