Home
›
General Discussion
nasty surprise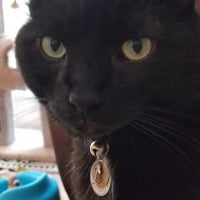 Gray4lines
Kentucky
Posts: 4,503
✭✭✭✭✭
I was about to enjoy an undercrown, this was a Gordo just because that's what I had, and was trying to cut the end with my XI cutter... as I was trimming I noticed what looked like little capsules under the wrapper.

upon further inspection and peeling back the tobacco, there were maybe 10 more of these little guys. Now I have never had experience with beetles before, but I would venture to say these were eggs...

needless to say, I was disgusted and set the cigar down to grab another... I am not worried, as my temp and humidity are in check. These particular specimens appeared to be empty and old. I am now wondering if many cigars have these 'vacated' or maybe dormant eggs/whatever in them. Do I smoke up bug parts daily?? I have never seen this before, though. Gross.
LLA - Lancero Lovers of America