Home
›
General Discussion
I just can't bring myself to smoke it.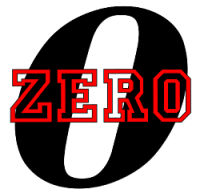 0patience
Oregon Coast
Posts: 9,255
✭✭✭✭✭
Bored again, so here we go.

Did you ever get a cigar from a brother or someone that you just couldn't bring yourself to smoke?
Such a fine cigar, maybe one you have had before, that you know it's there and waiting for you.
Then when you reach for it, you know it will be awesome, but something in the back of your mind goes, "once you smoke it, it's gone. When will you get another?"
I currently have a couple cigars in my humi from some awesome brothers, that I keep reaching for, but end up putting them back. I know, they are for smoking and I don't want to be disrespectful to the brothers who sent them, but damn, they are tremendous cigars and it's so hard to put a flame to them. LOL!

So am I the only one who runs into this?

There is no crisis that a good cigar can't cure.
In Fumo Pax
Money can't buy happiness, but it can buy cigars and that's close enough.
Atmospheric pressure and crap.