Home
›
If you have parents who are getting up there.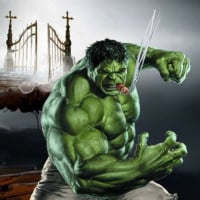 0patience
Oregon Coast
Posts: 9,922
✭✭✭✭✭
This last month has been a bit of a stressful month. My mother has been in the hospital.
She has bad emphysema and some other medical problems. They would need to do surgery, but if they do, there is a 90% chance she will have to be on a ventilator the remainder of her days, which she refuses to do. So now, they are only giving her pain meds to make her comfortable for the next week or so, if she lasts that long.

Last night, we got the power of attorney paper signed and notarized so I can pay her bills. She has her funeral costs paid for and all her affairs in order.

She went downhill faster than we thought she would, but if she hadn't had everything taken care of, it would have been a nightmare.

If you have parents that are getting up there, do yourself a favor and make sure they have everything squared away, before it's too late. Dealing with this is something I wouldn't wish on anyone.

It's looking like she might make it to the end of the week.
In Fumo Pax
Money can't buy happiness, but it can buy cigars and that's close enough.
Atmospheric pressure and crap.