Home
›
Trades, Passes and Bombs
Bday carnage (pic heavy)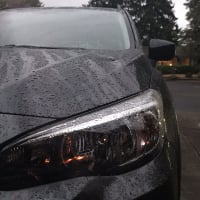 LiquidChaos66
Oregon
Posts: 3,767
✭✭✭✭
Jesus!!!! Ive gotten less love from my blood family that i have from you all here! Thanks wouldnt even begin to cover what i want to say to you all! Ive been nailed hard and am gonna have huge shoes to fill! On top of that i will have NO ISSUE filling my new humi!
This was waiting for me at work
To start Ddubrige
THEN Bob Luken - I missed the note in the pic but needless to say it was lovely lol
Last but not least with the Rocky Patel bday samlper and more from Onestrangeone!
Life is like a blind fiver. You never know what you're gonna get.