Home
›
General Discussion
Help!!!

Martel
Somewhere in PA
Posts: 3,304
✭✭✭✭
Some of you do not read my review thread. No problem. Still, this post is number 999, and I want post 1000 to be a review. Here's a selection of sticks from my humi, only one of which I've ever had, and that in a different vitola. I want you to help me choose my Thousand Post Review from amongst the following sticks: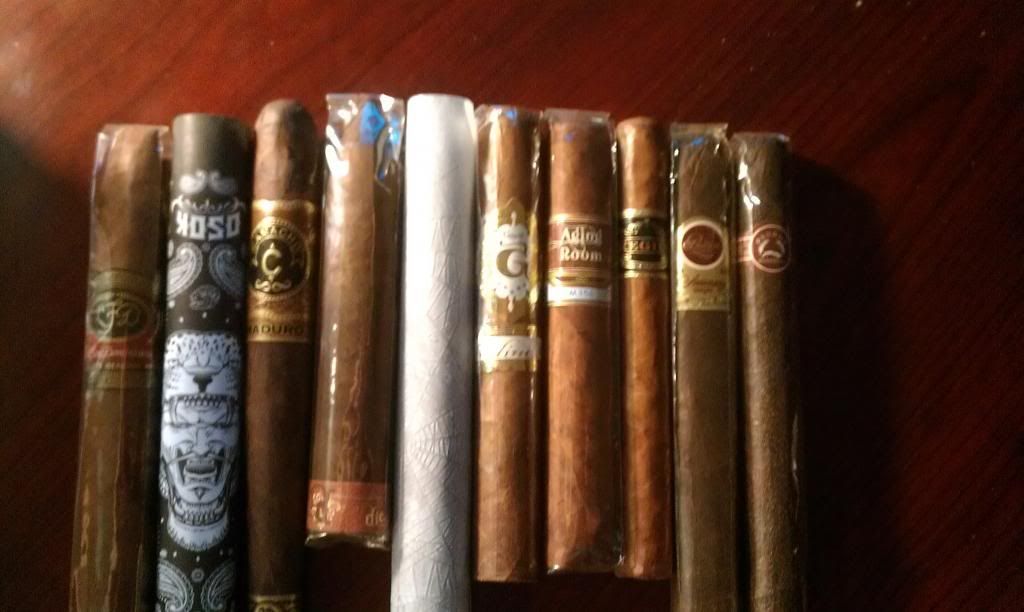 From left to right we have: LFD Airbender Chisel, OSOK, Camacho Maduro, Diesel, Edgar Hoil, Graycliff Avelino Lara 80th, Aging Room M356, Regius, Padron Anny, Padron.
Let me hear your picks. So far there's one effective vote for the Edgar Hoil. Since that cigar shares my initials, it will win any ties. I just made that rule up. Just now. That's how I roll.
Your votes and suggestions?
Intelligence is knowing that a tomato is a fruit; wisdom is knowing not to put it in a fruit salad.

I like Oliva and Quesada (including Regius) a lot.  I will smoke anything, though.