Home
›
I manage to get myself in trouble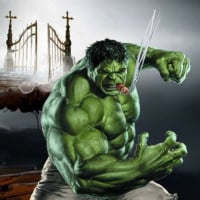 0patience
Oregon Coast
Posts: 9,722
✭✭✭✭✭
Wife was watching some movie and I was not paying attention to the TV making sounds.
I look over at the TV and noticed something on the show.
I just had to make a comment. I don't know why, but I was thinking it and it came out loud and clear.
"She has no bra on."
My wife looks at me and says, "This show has been on for 20 minutes and the only thing you notice is the woman has no bra on?? Really?"
Yup. Pretty much.
And back to my corner I go. LOL!
In Fumo Pax
Money can't buy happiness, but it can buy cigars and that's close enough.
Atmospheric pressure and crap.