Home
›
I am not 5 years old!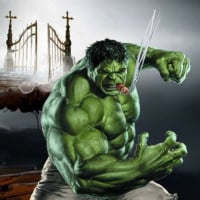 0patience
Oregon Coast
Posts: 10,375
✭✭✭✭✭
So why is it when ever I am doing something that she might find questionable, like stuffing a flat rate box full or surfing sprint sale or some other cigar site that she would like me not surfing, she walks in the room and asks, "What are you doing?"

I turn into a 5 year old and go, "Uhm, nuffin."
What do you have there? "Nuffin."
You're sending more stuff out? "Nuh uh."
How many times have I told you, even though they are great deals, you can't keep buying them?
"But, but, but. Ah shoot. But they all sparkly and purty. I want 'em!"

Ok, maybe I'm still 5.
In Fumo Pax
Money can't buy happiness, but it can buy cigars and that's close enough.
Atmospheric pressure and crap.