Home
›
What's the most embarassing thing you've ever done for your wife?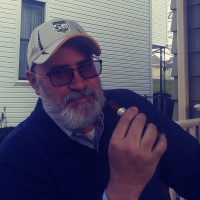 Puff_Dougie
Mr. Rogers Neighborhood
Posts: 4,599
✭✭✭✭✭
Just saw this commercial for the first time...



Reminded me of going to WalMart a few weeks ago when wifey was feeling under the weather to pick up some items for her, including eye liner and another "feminine" product. No way to look manly while doing that!

So, what's the most embarrassing thing you've done for your wife or significant other?
"When I have found intense pain relieved, a weary brain soothed, and calm, refreshing sleep obtained by a cigar, I have felt grateful to God, and have blessed His name." - Charles Haddon Spurgeon