Home
›
Cigar 101
Tobacco Leaf?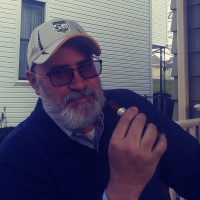 Puff_Dougie
Posts: 4,599
✭✭✭✭✭
Time for a stupid noob question...

Received some sticks yesterday from Davis. Included in the bag was a really cool loose tobacco leaf. I'd actually never seen one before. It smells incredible, but also very strong.

So here's my question: Should I keep it in my humi? I'm thinking that the scent is way too strong and that it will overpower the cigars or affect their flavor. Is that correct? If so, what do I do with it? Bag it and keep it separate? Put it in a nice salad? Help please...
"When I have found intense pain relieved, a weary brain soothed, and calm, refreshing sleep obtained by a cigar, I have felt grateful to God, and have blessed His name." - Charles Haddon Spurgeon