Home
›
LFD Double Claro?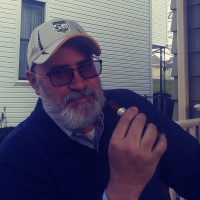 Puff_Dougie
Mr. Rogers Neighborhood
Posts: 4,601
✭✭✭✭✭
I've enjoyed every LFD I've tried so far, and a friend was recently trumpeting the virtues of the candela wrapper. I know there was a thread about these a while back, but nobody ever seemed to get around to posting an actual review.

Anybody tried this stick? What was your impression? Doesn't look like CCOM carries them. Anybody know where to get them?
"When I have found intense pain relieved, a weary brain soothed, and calm, refreshing sleep obtained by a cigar, I have felt grateful to God, and have blessed His name." - Charles Haddon Spurgeon