Home
›
General Discussion
House closing special cigar order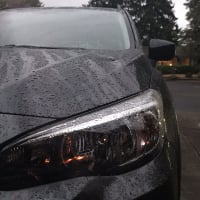 LiquidChaos66
Oregon
Posts: 3,767
✭✭✭✭
So I'm thinking about ordering a special stick tomorrow to celebrate closing on our house. I plan on shipping it to the new house as my "first package at the new place gifty". I WILL ALSO BE AGING THIS CIGAR TO SMOKE ON THE ONE YEAR ANNIVERSARY IN OUR HOUSE! (Seeing as some clowns have some devious actions in mind)....
lol I love Undercrowns, Perdomo 10th anniversary champagnes, red dots, ave Maria's and have several of them in my humi already. Suggestions on something along any of those lines to order? Keep price reasonable maybe no more than $20. Lol aaaaaaaand GO!
Life is like a blind fiver. You never know what you're gonna get.