Home
›
Bill Cosby, anyone believe this?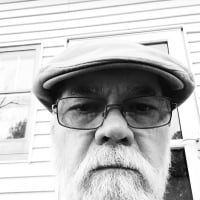 Amos_Umwhat
West TN
Posts: 7,608
✭✭✭✭✭
The very first record album I ever bought was a Bill Cosby record, "Why is there air", I think. I remember when all these allegations came up before, and then faded away after a settlement. I know that sometimes settlements are cheaper than trials, and allegations are as damaging as facts. I assume the woman making the allegations has run out of the settlement money, therefore we are hearing about this again.

Could the woman be telling the truth? I don't know. It seems improbable at best. I wouldn't think that he'd have had any trouble finding willing women, had he been so inclined.

I don't get caught up much in celebrity gossip, except maybe to marvel at the Kardashians rise to fame for doing.......nothing, as far as I can tell. This Cosby thing seems surreal, to me anyway. Of course, all humans have their demons.

Anyone with opinions? Thoughts?
WARNING:  The above post may contain thoughts or ideas known to the State of Caliphornia to cause seething rage, confusion, distemper, nausea, perspiration, sphincter release, or cranial implosion to persons who implicitly trust only one news source, or find themselves at either the left or right political extreme.  Proceed at your own risk.  

"There is nothing so in need of reforming as another person's bad habits."   Mark Twain