Home
›
Your favorite collectable?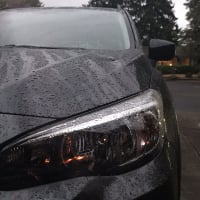 LiquidChaos66
Oregon
Posts: 3,767
✭✭✭✭
I got accepted to Hogwarts! Ok... I didn't... BUT I do love the series (books and movies). My wife and I are finishing up the series on Blu-Ray and only have one movie left. This is where you all get to laugh. I ordered myself a wand. LMAO! Whenever I finish up a TV/Movie/Book/Video game series I always order some sort of knicknackery. I collect random crap like that.
Whats your nerdy collectible that you are proud of?
Once it arrives in the mail... Mine is replica of Snape's wand.
Life is like a blind fiver. You never know what you're gonna get.