Home
›
Trades, Passes and Bombs
EJ blast from nowhere!
youngryan216
Colorful Colorado
Posts: 1,149
✭✭✭
A suspicious looking flat rate showed up today. Once I inspected the contents, I found this: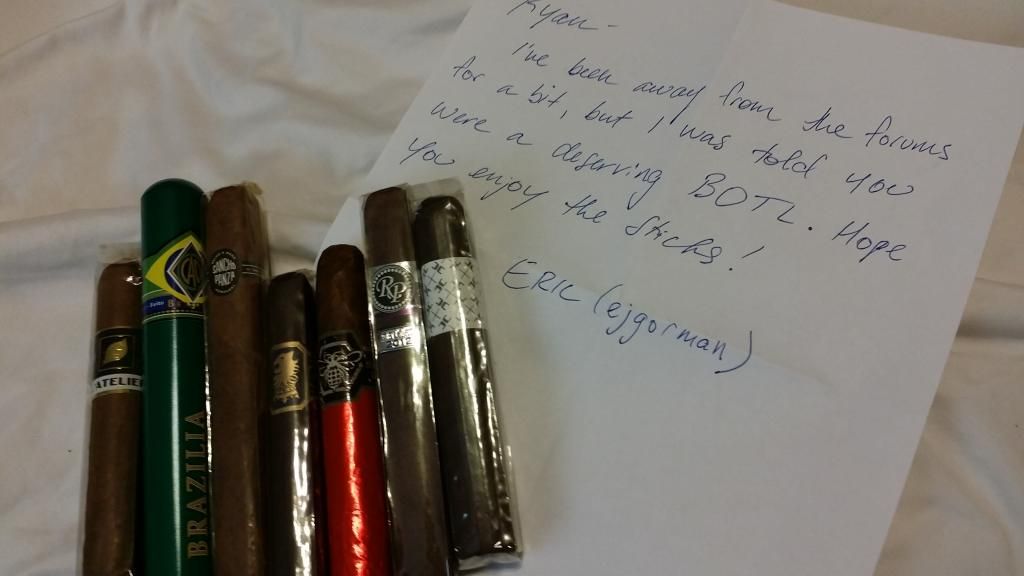 What the $&!#/!
Gotta love getting blasted by someone you've never interacted with before! This was extremely nice of you brother. And all of these sticks are new to me except the Undercrown, which is a new vitola for me.
The Honey and Handgrenades looks really intriguing and L'atlier is a new brand too for me. Never knew that Winter RP existed, and I love RP in spite of a lot of hate.
Although, EJ, what is the name of the stick on the far right? You got me on that one! Never even seen it before.
Can you PM me who told you I was deserving??? Once again I am humbled by the kindness of the people here. Welcome back to the boards.
ISO Ramrod and Ron Mexico