Home
›
Sell my mustang and go to Scotland?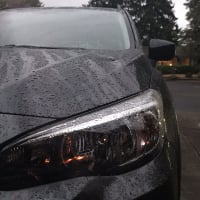 LiquidChaos66
Oregon
Posts: 3,767
✭✭✭✭
Ok... some of you are familiar with my Mustang... I love this car its in great shape and its mine. lol the first car ive owned outright in almost 10 years. Here is my thing. I want to sell it, buy a cheap get around town car and use the rest to go to Scotland... Anyone here travel to Scotland recently or happen to be a travel agent who might know a ballpark sum I would need to a week long trip happen?

Its an idea I am tossing around. Im not sold on the idea for sure yet. Its been a huge dream of mine to go to Scotland. I doubt I will ever be able to in my lifetime... My wife hates flying and I doubt she would last on a flight that long.
Life is like a blind fiver. You never know what you're gonna get.