Home
›
Personal Cask Conditioning - Updated and Poll for Next Project

90+_Irishman
Loveland, CO
Posts: 12,440
✭✭✭✭✭
Well Gang I decided to setup my own thread for this as a few brothers have expressed interest in the experiment I am doing and wanted to be able to follow along, so here ya go
As most of y'all know I am a bit of a whiskey/bourbon fan. For this most recent birthday my wife got me this really awesome 1L new American White Oak cask for me to condirion and finish my own spirits in, and I decided that after conditioning and curing the cask that I would start with a 750ml of white whiskey to condition and rest and see how it comes along over the next several weeks and months. Every 7 days from when I first put the spirit in, I take a very small sample and take down some notes in my little distilling and casking journal, and then I rotate the cask clockwise 1/4 revolution. The notes below are from the first weeks tasting this past Saturday the 21st.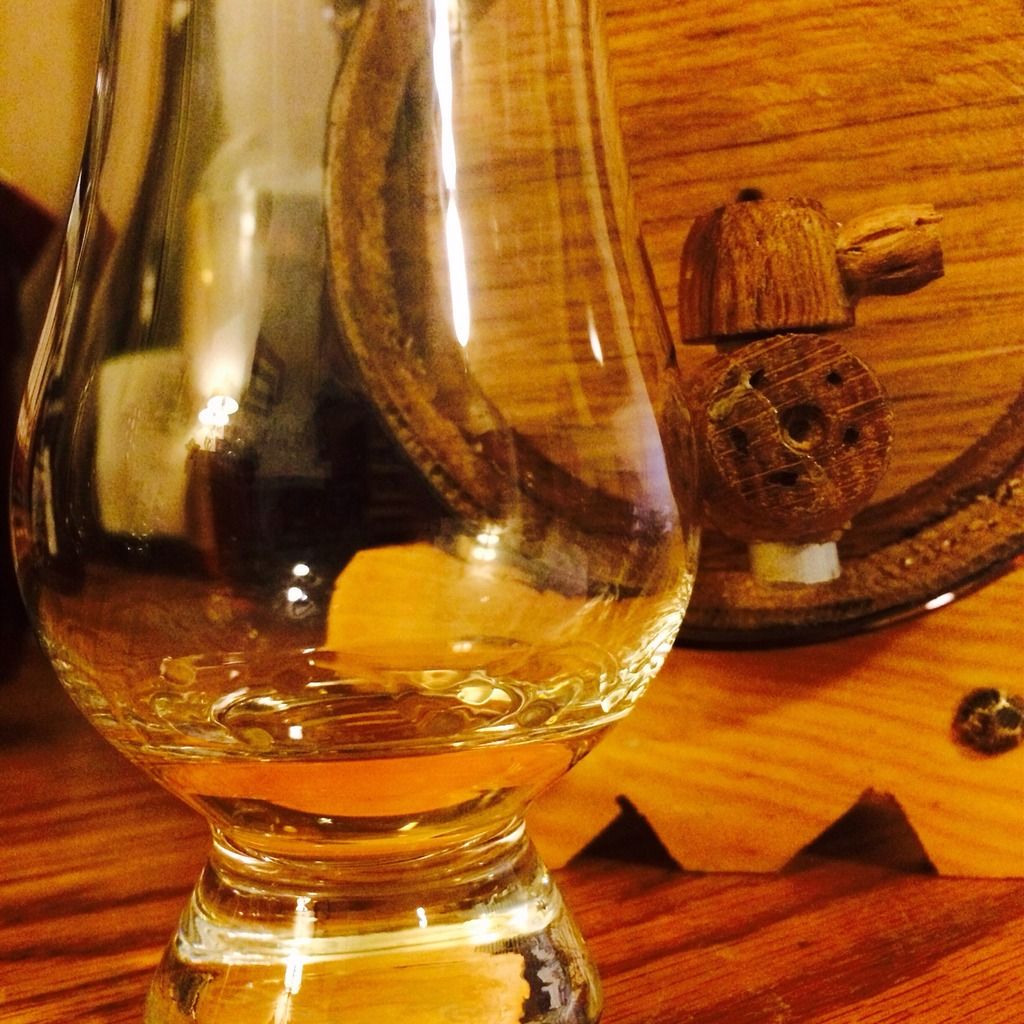 Personal Cask Conditioning Log
Setup:
On 3/14/15 @ 1:30pm MST, a 750ml of Jim Beam Jacob's Ghost was put into oak. This is the first substance to be put into this 1L charred American White Oak cask (No. 4 char). Jacob's Ghost is a whiskey that was rested for 1 year before being bottled and seemed a perfect candidate for this first experimental cask finishing.
Initial Tasting at 1 Week 3/21/15 8:30pm MST:
Color:
In a week alone this has taken on a significant coloration. It has gone from very nearly colorless to a light oak and toffee hue.
Nose:
Not surprisingly this is a remarkably young nose, tannin/slightly sour woody notes, leather and slight grain spice.
Palate:
This is actually surprisingly decent all things considered. It starts out with a moderately sugary sweetness laced heavily with a lot of smoke and young semi-sour tannin infused young oak. The finish is a bit short and is dominated primarily by grain spice (mild) and some char too (mild). Overall it is coming along well and picking up some character. I look forward to how this develops over the next few weeks and months.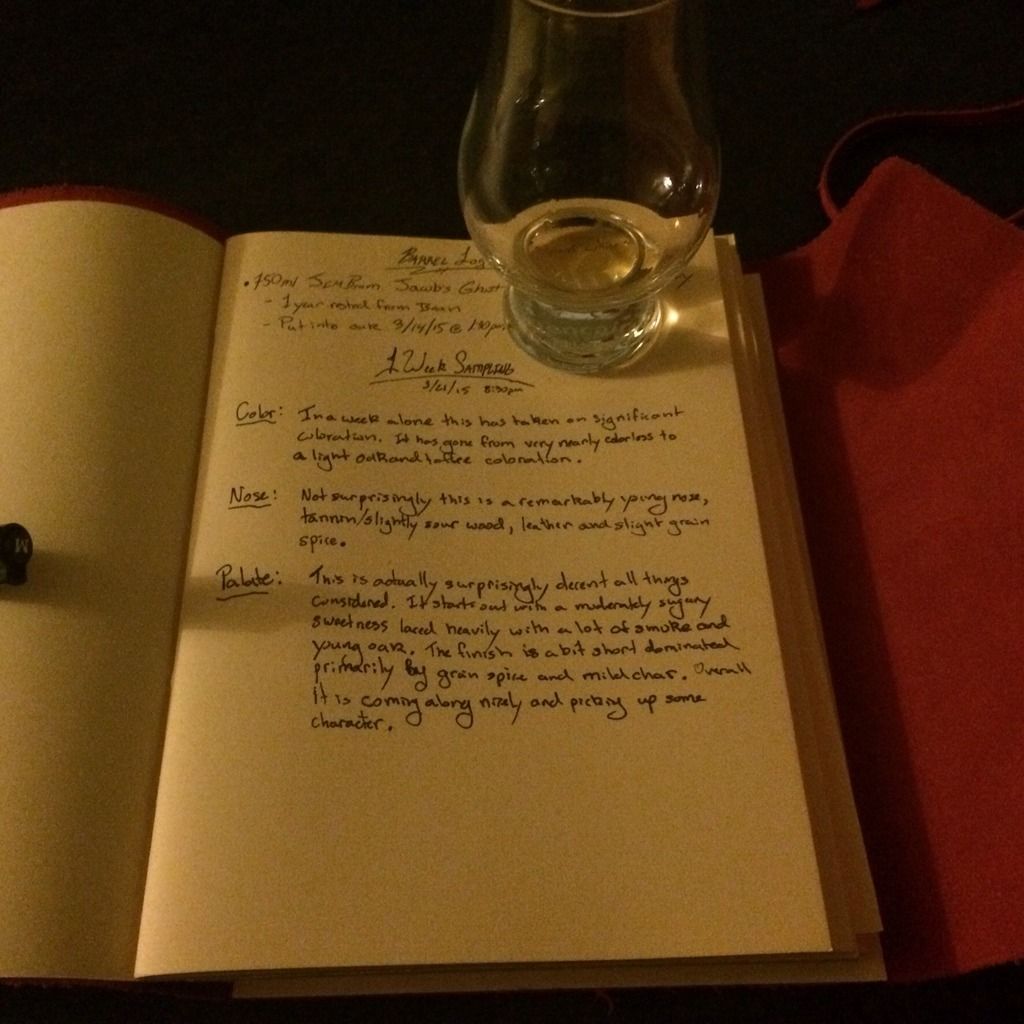 "When walking in open territory bother no one. If someone bothers you, ask them to stop. If they do not stop, destroy them."