Home
›
General Discussion
Latitude Zero Experimental (Band-wrapper rant)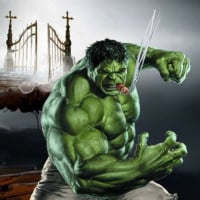 0patience
Oregon Coast
Posts: 10,387
✭✭✭✭✭
This cigar has beeen an ongoing love hate relationship with me.
I love the cigar, WHEN I can get the freakin band off without destroying the cigar.
And because the manufacturer decided to use a band that is almost the length of the cigar, you have no choice but to remove it.

The problem, every single one of these that I have had, have wanted to take most the wrapper off with the band, because the glue was so sloppily applied.
So now, in order to even attempt to smoke this thing, you spend more time trying to hold what's left of the wrapper together to even smoke it.

When will these manufacturers realize that it makes no sense to put a band on the cigar that makes it hard to light it with the band on and destroys the cigar when you try and take it off?

So, as a die hard cameroon wrapper lover, I have to put this cigar on my "Do not buy" list until I know that they have addressed this issue. 
Which is irritating.


In Fumo Pax
Money can't buy happiness, but it can buy cigars and that's close enough.
Atmospheric pressure and crap.