Home
›
Clan Graham display Go Fund Me campaign!!!!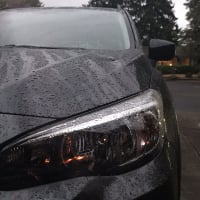 LiquidChaos66
Oregon
Posts: 3,767
✭✭✭✭
Good morning everyone!!! I finally have all my final touches on my Go Fund Me campaign and am looking forward to seeing where this goes!!! 

I am am normally not one for asking for handouts or beggin for money... But this venture is a volunteer position for the Clan Representative at the Highland Games! There is a bare minimum for my first years tent that I can squeak by with... But I want to head in with both barrels loaded and show them who the Grahams really are and give them a run for their money! Please please please take a look at my campaign and share it with your friends and family of you feel it a worthy cause! Thanks in advance for your support! :-)

gofundme.com/zjw6xs8r

Life is like a blind fiver. You never know what you're gonna get.