Home
›
Trades, Passes and Bombs
Thanks Nick! (USAF06)

jgibv
John G.
Posts: 9,320
✭✭✭✭✭
Just wanted to pop in quick and give a shout out to Nick
@Usaf06
; and say thanks for the nice package of cigars.
A few new ones in there, and a couple "old reliables" too. Great stuff!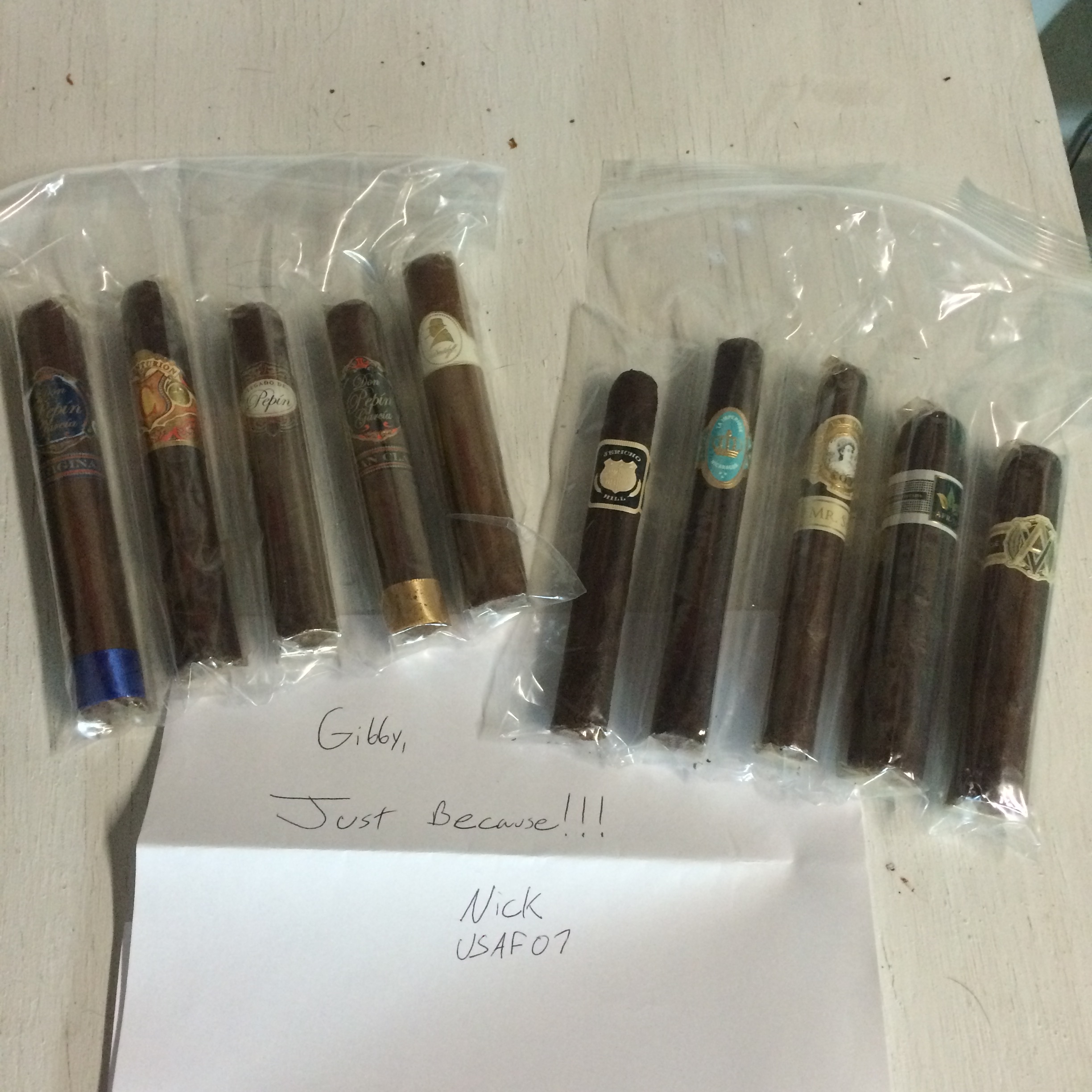 ---------------------
PS:
Sorry for the delay, been out of town with wife and group of friends to celebrate some birthdays and just got the package yesterday.
PPS:
Here's a pic from the trip:

* I have a new address as of 3/24/18 *