Home
›
Trades, Passes and Bombs
I've been Shenanigan-ed!!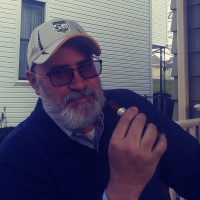 Puff_Dougie
Mr. Rogers Neighborhood
Posts: 4,601
✭✭✭✭✭
Won the music trivia game a few weeks ago and sent a PM to
@jarubla
asking him to ship the prize to Loon Lake with my complements. Apparently, he and
@Bigshizza
conspired against me, because I came home from work today to find THIS...
Holy shenanigans, Batman! I think I've been had! I am stunned. The ol' humi was getting bare, and now it's filled with delicious smokey goodness again... but Jim and Jay need to sleep with one eye open for awhile...
"When I have found intense pain relieved, a weary brain soothed, and calm, refreshing sleep obtained by a cigar, I have felt grateful to God, and have blessed His name." - Charles Haddon Spurgeon