Home
›
Have we really come to this?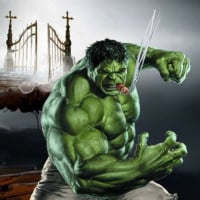 0patience
Packed up the bags and moved to Tennesee
Posts: 10,513
✭✭✭✭✭
Whether you like Trump or not, is this really how people should behave?
I don't understand these people. 
If I don't like a person running, I don't vote for them. 
Blocking traffic and shutting down a highway is kind of stupid, not to mention a bit extreme, I think.
http://insider.foxnews.com/2016/03/19/video-anti-donald-trump-protesters-shut-down-arizona-highway-rally
I don't know that something like this is even productive.
It's interesting that people are going nuts about the race. 
I was asked who I was voting for and the person got all worked up when I said I hadn't made up my mind yet. Their response was, "How could you not know??" and went on to explain why certain ones shouldn't be voted for.
I understand being passionate about it, but strong arming people to vote a certain way is a bit over the top.
In Fumo Pax
Money can't buy happiness, but it can buy cigars and that's close enough.
Atmospheric pressure and crap.