Home
›
Trades, Passes and Bombs
Silvermouse lit me up!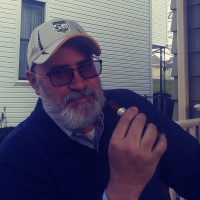 Puff_Dougie
Mr. Rogers Neighborhood
Posts: 4,601
✭✭✭✭✭
Dude! I asked a simple question in General Discussion about reliable torch lighters, and in response my poor mailman has to go on Worker's Comp...
A genuine Xikar dual torch and a trio of bodyguards. This was a very generous and completely unnecessary gesture, sir! Shame on me for thinking the General Discussion forum was a safe zone. 
Thank you for the sticks and fire, brother. I owe you one! 
"When I have found intense pain relieved, a weary brain soothed, and calm, refreshing sleep obtained by a cigar, I have felt grateful to God, and have blessed His name." - Charles Haddon Spurgeon