Home
›
We are targeted for robbery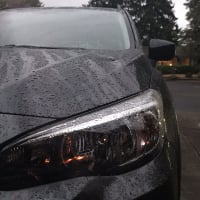 LiquidChaos66
Oregon
Posts: 3,767
✭✭✭✭
our mailbox has been marked 2 times in the last 3 days with a black "X" on the door. We were advised that this meant an imminent robbery. Each time I have cleaned it off. The police were notified of both occasions.

 Please send good vibes and prayers. Pray that this happens when no one is home and if we are home... Pray that my aim and my shots hit center mass and take down the perp... We are all Scared shitless. 

and to the **** that disagrees with my posts. This is serious. Please just pass this by. My one simple request of you, just be a decent human for once and respect this. Thanks.
Life is like a blind fiver. You never know what you're gonna get.