Home
›
General Discussion
MONSTER LOVE TO TIMB!!!! lol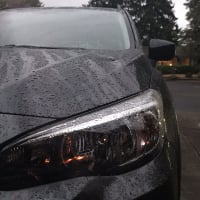 LiquidChaos66
Oregon
Posts: 3,767
✭✭✭✭
I have been watching the daily deals for a long time now. Ive seen deals come and go and miss them by a few days depending on when my paycheck dropped. I missed the last run of Undercrown Shades.... Made a post about if there was a system or not for the daily deals and along comes @Timb ! he did some digging and found the last time the deal was run and next thing I know he made arrangements for it to run again today!
THIS is what I love about this site. The reps and a vast majority of the members here... have a heart. He didn't have to go out of his way to re-run this deal but he did. Sir, I tip my hat to you! My order is in and my loyalty continues to grow stronger and stronger to CCOM. Thank you!
Life is like a blind fiver. You never know what you're gonna get.