Home
›
Gaming computer advice?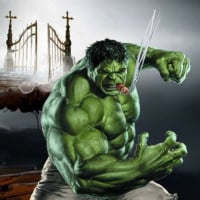 0patience
Oregon Coast
Posts: 10,399
✭✭✭✭✭
So one of the games I play, went to a new client.
And the new client is a resource hog and my computer on my desk doesn't have the resources and I don't want to use my computer I use for graphics stuff, as I want that one to stay where it is.

So, currently I have 4 GB DDR memory, with a crappy Raedon 4300 graphics and 250W power supply.

I'm thinking of getting 2 Corsair (isn't that funny?) 8GB cards, with a 600W power supply and a MSI AMD Radeon R7 240 2GB DDR3 graphics card.

So, the question is, how does that sound for basic games?
In Fumo Pax
Money can't buy happiness, but it can buy cigars and that's close enough.
Atmospheric pressure and crap.