Home
›
Ever worked with one of those people?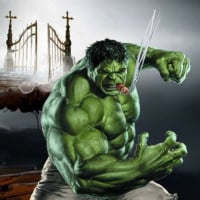 0patience
Packed up the bags and moved to Tennesee
Posts: 10,456
✭✭✭✭✭
That when you are listening to them, all you can think is, "This guy is totally mental."

One of the manglers, I mean managers, that I have to deal with, I totally expect to come in one day and find that he's lost it.

I keep wanting to get that commercial that has the, "That's not how it works. That's not how any of this works." And play it over and over for him.

One of those guys that you just want to walk up and go, " What are you doing? Do you even know?"
In Fumo Pax
Money can't buy happiness, but it can buy cigars and that's close enough.
Atmospheric pressure and crap.