Home
›
Bike guys, your thoughts?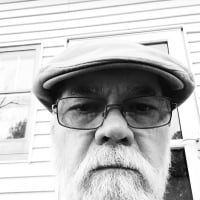 Amos_Umwhat
West TN
Posts: 7,432
✭✭✭✭✭
Thinking of trading my Electra-Glide for a BMW 1200RT.  It's a very different machine, I've been on Harleys for the last 29 years, but the RT is calling to me. 

Anyone made this kind of radical change in their riding styles?  Or, just your thoughts in general would be appreciated.

WARNING:  The above post may contain thoughts or ideas known to the State of Caliphornia to cause seething rage, confusion, distemper, nausea, perspiration, sphincter release, or cranial implosion to persons who implicitly trust only one news source, or find themselves at either the left or right political extreme.  Proceed at your own risk.  

"There is nothing so in need of reforming as another person's bad habits."   Mark Twain