Home
›
anyone here drink Sake?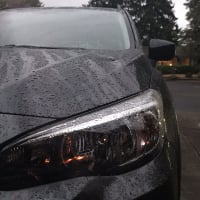 LiquidChaos66
Oregon
Posts: 3,767
✭✭✭✭
I cant figure out how to do that accent mark over the 'e' LOL
I just started drinking sake... I have on in my fridge right now that is fairly tasty. Its made by Momokawa (if I recall properly) an Oregon company. super smooth, I didn't get a whole lot of flavors I could identify... but tasty none the less.
Whats your experience been?
Life is like a blind fiver. You never know what you're gonna get.