Home
›
Phone scams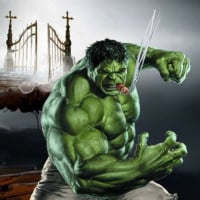 0patience
Packed up the bags and moved to Tennesee
Posts: 10,515
✭✭✭✭✭
Today, I get a phone call on my cell.

"Hello, this is Henry at so & so credit card.
We have had some suspicious activity on your credit card and need to verify your purchases.
Can I have your social security number for verification purposes?"

Henry, let me check with my wife, as she handles all that stuff. And don't you already have the account number and all? After all, you called me about the account activity.

"Well sir, if you can give me your social security number to verify this is your account , I can check and let you know what purchases."

You know Henry, let me get a call back number and my wife can deal with it.

"Sir, we can handle this right now over the phone."

Well Henry, you do realize I don't even have one of those credit cards? Scamming people to get their social security numbers is the lowest form of life. 
 
"Click"

ROFL!
In Fumo Pax
Money can't buy happiness, but it can buy cigars and that's close enough.
Atmospheric pressure and crap.