Home
›
Standing Rock pipeline.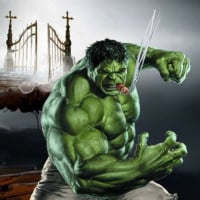 0patience
Posts: 10,547
✭✭✭✭✭
Some may have heard of this. Some may not.
But this week, it got a lot of press, only because a movie star was arrested for trespassing, while peacefully protesting.
http://indiancountrytodaymedianetwork.com/2016/10/13/shailene-woodley-released-celebs-rally-around-her-and-publicize-nodapl-166074
The land rightfully belongs to the Lakota Souix and even of it didn't, I find it hard to believe that the DEQ/EPA is allowing it to run through a waterway.
In Oregon, we can't even do ditch work with out approval from DEQ.
Normally, I try not to take sides on political things, but if it affects one tribe, then eventually it may affect mine. And while I understand that the oil needs to move, there are less harmful ways to do it.
Just my opinion.
In Fumo Pax
Money can't buy happiness, but it can buy cigars and that's close enough.
Atmospheric pressure and crap.