Home
›
General Discussion
Poor Packaging = Damaged Cigars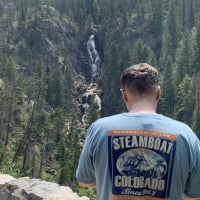 WaterNerd
Southern California
Posts: 3,087
✭✭✭✭✭
Purchased a box of AVO LE Classic Covers Volume 3 and they finally arrived yesterday.
Unfortunately due to poor packaging, they didn't make the trip intack
Didn't buy them from CCOM. The place I purchased them from said I have to return them and when they get them back, they will decide if I get a refund or they send me another box. This is going to take another 2-3 weeks...Ugh
This is something that can be fixed easily by just adding some bubble wrap to the package.
Better to remain silent and be thought a fool than to speak out and remove all doubt
— Abraham Lincoln