Home
›
Trades, Passes and Bombs
December Lottery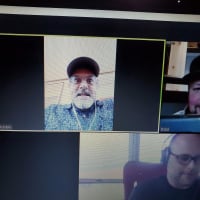 avengethis
Sorry, I ate all your bacon!
Posts: 5,537
✭✭✭✭✭
It is with a tear in the eye that I will be passing the reigns of the monthly lottery to
@webmost
starting in January.  It was an honor to serve you all as your lottery master but my mind is weak and I always forget about it.
Lets make this last one a good one.  I hope everybody can get in.  You can play for yourself, play for a friend or just donate to the winner I dont care!
Team O'Donnell FTW!

"I've got a great cigar collection - it's actually not a collection, because that would imply I wasn't going to smoke ever last one of 'em." - Ron White