Home
›
Starter fishing gear for a child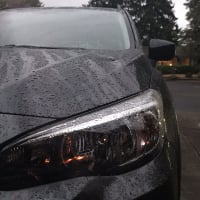 LiquidChaos66
Oregon
Posts: 3,767
✭✭✭✭
So I know we have a fishing thread set up already.... but im look for specific info and dont wanna wade (pun.... did ya see that one? lol) through the posts to see if its been brought up already. So here we go!
My daughter is gonna  be 8 by the time fishing season comes around for trout in our area. She has wanted to go fishing with me for quite some time now. What im looking for is suggestions on starter fishing gear for her. I dont want to do that stupid pink Barbie or dopey My Little Pony setup... I would like to get her something legit so if she wants to continue fishing with me it will be a setup that will last. Suggestions?
Life is like a blind fiver. You never know what you're gonna get.