Home
›
General Discussion
my friends Opus X issues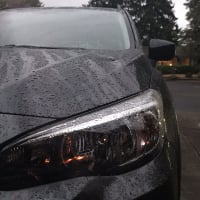 LiquidChaos66
Oregon
Posts: 3,767
✭✭✭✭
So my buddy and I go to our local B&M to hang out and use their lounge. The employees there are awesome and the treat ups pretty darn well. But the last 4 visits my buddy has had an issue... he has been getting an Opus X every time and the last 4 have had burn issues, clogging, major bitter flavor profiles and overall performance crap-outs. Anyone else have this issue? does he just happen to be getting the bum sticks out of the box?
this last sunday when we went.... the My Father Connecticut that I got... out performed that Opus in every manner. He smokes at a fairly even rate, not to fast and not too slow, he toasts them slowly and evenly, turns the stick as he smokes, never sets it down... just seems really weird. any one else have issues with their Upus recently?
Life is like a blind fiver. You never know what you're gonna get.