Home
›
Trades, Passes and Bombs
Catching up on Packages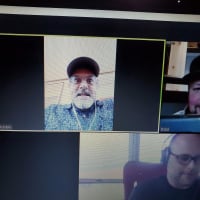 avengethis
Sorry, I ate all your bacon!
Posts: 5,566
✭✭✭✭✭
@Albinfk
(college bowl picks, january lottery and something else) 9405803699300383954419
@Chuck_N
(nfl pickem) 9405803699300383954457
@peter4jc
(coffee and cigars) 9405803699300383954402
@Patrickbrick
(firey a$$hol3) 9405803699300383954426
If there is somebody else that I missed that I owe winnings to please let me know.  There were so many things that ended at the same time that I lost track of them.  
Team O'Donnell FTW!

"I've got a great cigar collection - it's actually not a collection, because that would imply I wasn't going to smoke ever last one of 'em." - Ron White