Home
›
General Discussion
Computer Build Questions...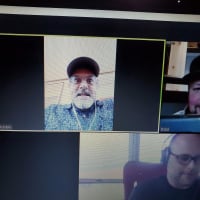 avengethis
Sorry, I ate all your bacon!
Posts: 5,467
✭✭✭✭✭
https://pcpartpicker.com/list/78GWyf
That is a link to a new PC I am looking at putting together mostly for my wife for her photo editing and probably a little bit of PC gaming for myself.  
Any input on what I have picked out.  I may step up to an i7 but I think the i5 will be plenty of power.
Team O'Donnell FTW!

"I've got a great cigar collection - it's actually not a collection, because that would imply I wasn't going to smoke ever last one of 'em." - Ron White