Home
›
Gran Habano Cabinet Selection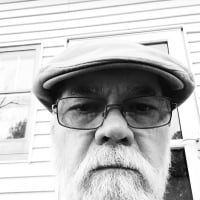 Amos_Umwhat
Posts: 8,160
✭✭✭✭✭
I got interested in this cigar a few years ago, when I was buying a lot of GH vintage, but was put off by the price-tag.  I thought that sooner or later one would come in the COTM, or a Daily Deal, or something.

A couple weeks ago they finally showed up on a DD, and they're on the clearance page.  I bought the DD, and of course had to try one when they got here, which usually doesn't work out that well.

The draw was perfect, the burn was perfect, the flavor...well, I think they've spent some time in dry dock might be a good way to put it.  So, I'm waiting a few weeks to try another.

My question is, is anyone familiar with them?  Been smoking them?  I don't find any comments, anywhere on the forum.

WARNING:  The above post may contain thoughts or ideas known to the State of Caliphornia to cause seething rage, confusion, distemper, nausea, perspiration, sphincter release, or cranial implosion to persons who implicitly trust only one news source, or find themselves at either the left or right political extreme.  Proceed at your own risk.  

"There is nothing so in need of reforming as another person's bad habits."   Mark Twain