Home
›
Raising Betta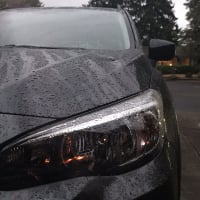 LiquidChaos66
Oregon
Posts: 3,767
✭✭✭✭
I didn't want to necro an old thread... I didn't see one except one specifically about plants for them. so I figured I would start a new thread.
I have take to raising betta recently. I have had 4 in the last 2 years. One I was super happy with. But I came home from vacation a few months ago to find him dead. Not sure what happened. my second one she jumped out of the tank while I was at work and died...
I currently have two betta that im keeping. One is in a 10gal tank with a small community and my other is in a 5gal tank by herself for now till I get a bigger setup.  Anyone else raise betta?
Life is like a blind fiver. You never know what you're gonna get.