Home
›
General Discussion
East coasters. Gurkha is hiring a rep.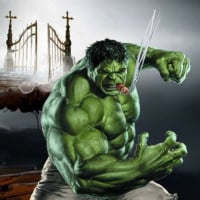 0patience
Oregon Coast
Posts: 9,647
✭✭✭✭✭
Not sure if any of you are interested in something like this or not, but I got an email about it.
If it is something you are interested in, I have the contact info, if you want it.


---
Gurkha is one of the most famous brands of luxury hand-made cigars. Having extraordinary quality and premium blends of tobacco, Gurkha is known for limited release and rare tobacco products with outstanding and artistically oriented packaging. Considered the 'Rolls Royce' of cigars, this super premium brand is enjoyed by many of the world's elite including members of royalty, military, leading government officials and celebrities.
Applications for a full time Premium Cigar Representative for NY, NJ, PA and DE states are now being accepted. Applicants for this position that are based within the states mentioned above are preferred, but this is not a requirement. *Relocation assistance is not offered.
In Fumo Pax
Money can't buy happiness, but it can buy cigars and that's close enough.
Atmospheric pressure and crap.