Home
›
They never learn.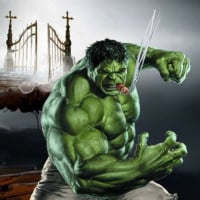 0patience
Posts: 10,663
✭✭✭✭✭
We pay for our kid's cell phones on our plan, even though they are old enough to pay for their own stuff. Why? I don't know. I suppose, cause it makes momma happy.
So I've refused to pay for the unlimited data plan, cause momma rarely uses it and I don't go through a lot of data and I just didn't want to pay the extra money.
The last couple months, the oldest has been taking the data right to the limit and I've warned him that it's for all of us, not just him.
Last month, I had enough and toward the end of the third week of the plan month, I non-stop streamed directv every chance I could get.
4 days before the end of the data cycle, momma shut data off for everyone, as I stood there and smiled. She said I was enjoying it too much.
My oldest called me and gave me the "What the hell? Who used all the data?"
I did. Sorry. Oh wait, not sorry.
Then the, "What am I supposed to do now?"
Uhm... It's still a phone and you still have text.
He was pissed! And it felt so good. 
In Fumo Pax
Money can't buy happiness, but it can buy cigars and that's close enough.
Atmospheric pressure and crap.