Home
›
Some things are worth the extra money.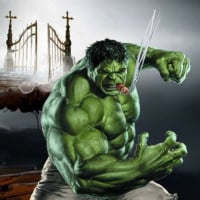 0patience
Oregon Coast
Posts: 10,249
✭✭✭✭✭
Like tools and all.
My son never understood why my work boots cost between $200-300.
He spent $90 on his work boots and after 6 months was complaining cause they "suck".
Hmm, don't seem to have that problem with my boots.

He gave me the, "But Dad, I can't afford those kinds of boots."
No question about it, good quality steel toe work boots are expensive, but when you are in your boots 12+ hours a day, in all kinds of terrains, all kinds of weather and wanting them to protect your feet, it is worth the extra money.

Fortunately for him, I buy a new pair of boots every 3 years and have several spares, he was able to take a pair that were fairly new.

But it is hard to explain to some people that sometimes it is better to pay the extra money and get good quality things that will last long.

I have some tools that are almost 40 years old, because when I bought them, I paid for quality. 
As a mechanic, tools, boots and Carhartt jackets are what I pay extra for.

What do you pay a premium for quality on?

In Fumo Pax
Money can't buy happiness, but it can buy cigars and that's close enough.
Atmospheric pressure and crap.