Home
›
Getting old sucks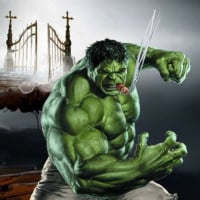 0patience
Oregon Coast
Posts: 10,344
✭✭✭✭✭
When I was younger, Detroit diesel heads were easy to throw around.
Last week, 175 lb heads let me know that I am getting old.

I tore up my shoulder installing the heads. The first lift to the top of the front tire went fine, the second lift from the tire onto the engine block, not so much.

So muscle relaxers, pain pills and anti-inflamatory meds and off til Tuesday.
So much fun. 
In Fumo Pax
Money can't buy happiness, but it can buy cigars and that's close enough.
Atmospheric pressure and crap.