Home
›
Rosado cigars.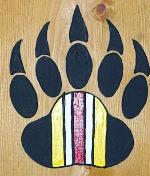 0patience
Oregon Coast
Posts: 8,937
✭✭✭✭✭
Some time back, I had a JDN Rosado cigar and then a week or so ago, I had an AF Rosado.
So I started to look for another JDN Rosado, but the supply seems to be dried up.

I have had the Partagas Spanish Rosado and it's alright, but the only ones I've seen available lately are the La Palina Classic Rosado and the Alec Bradley Nica Puro Rosado.

But I was wondering if anyone else likes Rosado cigars and what ones they like.

There is no crisis that a good cigar can't cure.
In Fumo Pax
Money can't buy happiness, but it can buy cigars and that's close enough.
Atmospheric pressure and crap.